Main Office
MKO Located At Law & Finance Building (Downtown)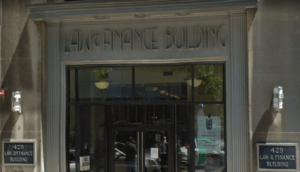 We also maintain a second office for the purposes of meeting clients near the courthouses in downtown Pittsburgh. The 21-story Law and Finance Building was built in 1927-1928 by the Washington, D.C. architect Philip Jullien. The Classical Revival design has a four-story base with Corinthian pilasters. Our clients can conveniently reach MKO downtown using the T-Stations, bus lines, and various parking garages with easy access to I-376, I-579 and I-279 within minutes. 
Historic Law & Finance Downtown Office
(Notice Closed Pending Move) 3 Crossings: Strip District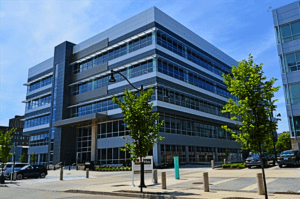 MKO was formerly located here. "Pittsburgh's newest neighborhood, inside its most original." 3 Crossings is a 20-acre development in the vibrant and eclectic Strip District  in the newest technology center. This location offers our clients a relaxing and comfortable waterfront environment in the city that is easily accessible and without the downtown hassle. There is ample parking, shops, restaurants, and entertainment.  Notice: Actively seeking new second office – 11/11/2022.