About M.K.O. Employment Law

About M.K.O. Employment Law
Attorney Kraemer previously founded a large plaintiff's employment and business law firm in 2012. With up to 30 employees and offices in Pittsburgh and Philadelphia at its peak, it handled over 3,000 clients and cases. Desiring to change his practice to be totally and narrowly focused on employment law, he founded a boutique plaintiff employment law firm. Using the experience of helping thousands of people find justice, Attorney Kraemer founded MKO in order to orient the practice to align with his slogan, "Providing you a path forward in your life, career, and recovering the compensation you deserve.™"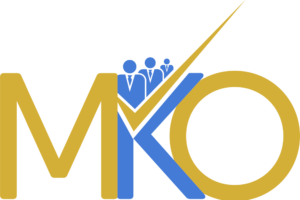 What does this mean? It means we may aggressively litigate to recover as large money award or settlement as we can. It also means MKO understands that this shouldn't define your entire life and dictate your future. You deserve compensation, and part of that is all parties transitioning to a path forward for everyone. MKO believes this wholistic approach is geared toward getting you the best result possible. Attorney Kraemer, as the founder of MKO, believes that by being an advocate for the client, MKO can find effective solutions to their problems and deliver a positive outcome, even in most difficult circumstances. If you would like a free consultation with an employment lawyer, you can contact us by phone, send us an e-mail, website message, or web chat and we will reach out to you as soon as possible.
We aim to be a hi-tech boutique law firm fighting for your rights in the fastest, most effective way possible, all while providing top notch client service. We can be found in downtown Pittsburgh, in the heart of Pittsburgh's technology center, the Strip District's 3 Crossings riverfront property.
*Any testimonial, statement, endorsement, numerical figure, image/video, rating, or review (that may be from many years of practice with many people) does not constitute a guarantee, suggestion, promise, influence, or prediction about anything relating to your representation, selection of law firm or attorney, ability to practice, a consumer reliance of any kind, or any legal matter. Results vary. MKO is not in any way a successor entity to any other law firm.